Dick Taylor's Story of the 1905 National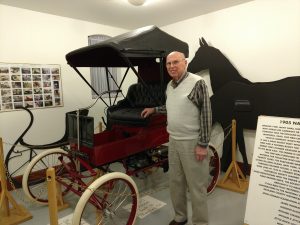 I interviewed Dick Taylor late last year for a story in Heart of Ohio Magazine about his restoration of the 1905 National auto that was manufactured in Mansfield and is displayed in the Carriage House at Oak Hill Cottage. The story is in the March/April 2018 issue here if you would like to read it (page 55, which is 56-57 in the e-version). The long, patient quest to acquire the vehicle and bring it back to Mansfield turned out to be the most interesting aspect of the story.
With the debut of our new, mobile-friendly version of our website, we have added the audio of that interview to the National page, where we also display photos of the auto.
Alan Wigton