Ohio Open Doors; Afternoon Tea on the West Veranda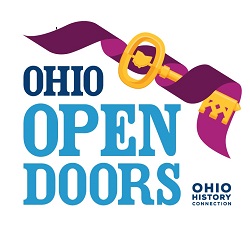 We are participating in Ohio Open Doors on Saturday, Sept 15. Brought to you by the Ohio History Connection. Ohio Open Doors is a statewide event in which local sponsors open historic buildings and landmarks s to the public for special tours and programs. Join us in honoring the history, design and stories of our historic place!
Afternoon Tea; Walk the carriage drive to the west side of the Cottage and join us for tea on the veranda. The west side of the Cottage was a favorite of the Jones daughters and their friends in Victorian days, and the Roman Boy statue has been returned to his original location there. The player piano in the cottage will provide musical background.
When?     Sept 15, 2pm to 4pm FREE
Where?                 Oak Hill Cottage
Other Ohio Open Doors events, Sept. 7 – 16 2018 around the county and state can be located on the Ohio History Connection Open Doors Calendar